September 16 2017
LAUNCH OF ANDROID AND IOS MOBILE APPS OF HALDI INDIAN RESTAURANT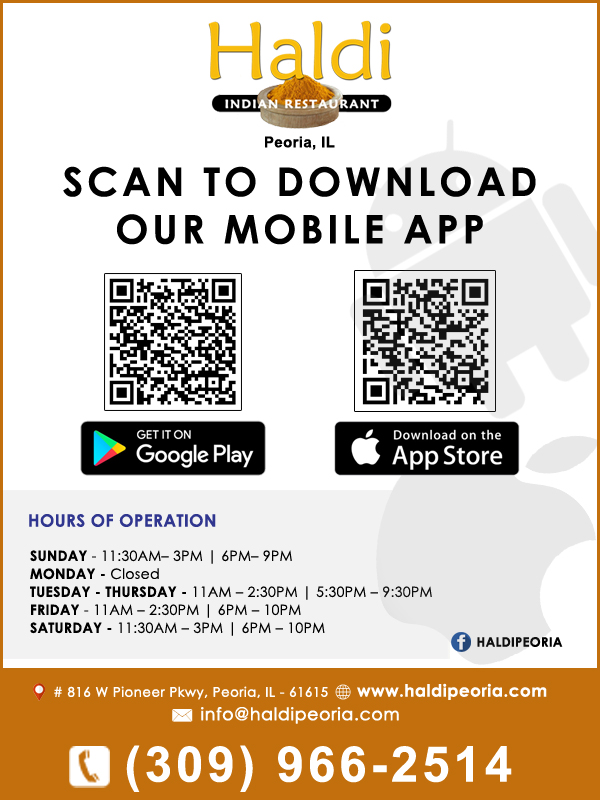 We are excited to announce the launch of Android and iOS mobile apps for Haldi Indian Restaurant, an Indian Cuisine Restaurant in Peoria, IL.
Download the app by scanning the QR Code in the image on the Top (or) download by clicking the links below.
SKIP THE LINES AND ORDER USING THE MOBILE APP
Downloads:
#BistroStack #Indian Restaurant #Haldi Indian Restaurant #MobileApps #Andriod #IOS
---
September 15 2017
OUR NEW CATERING MENU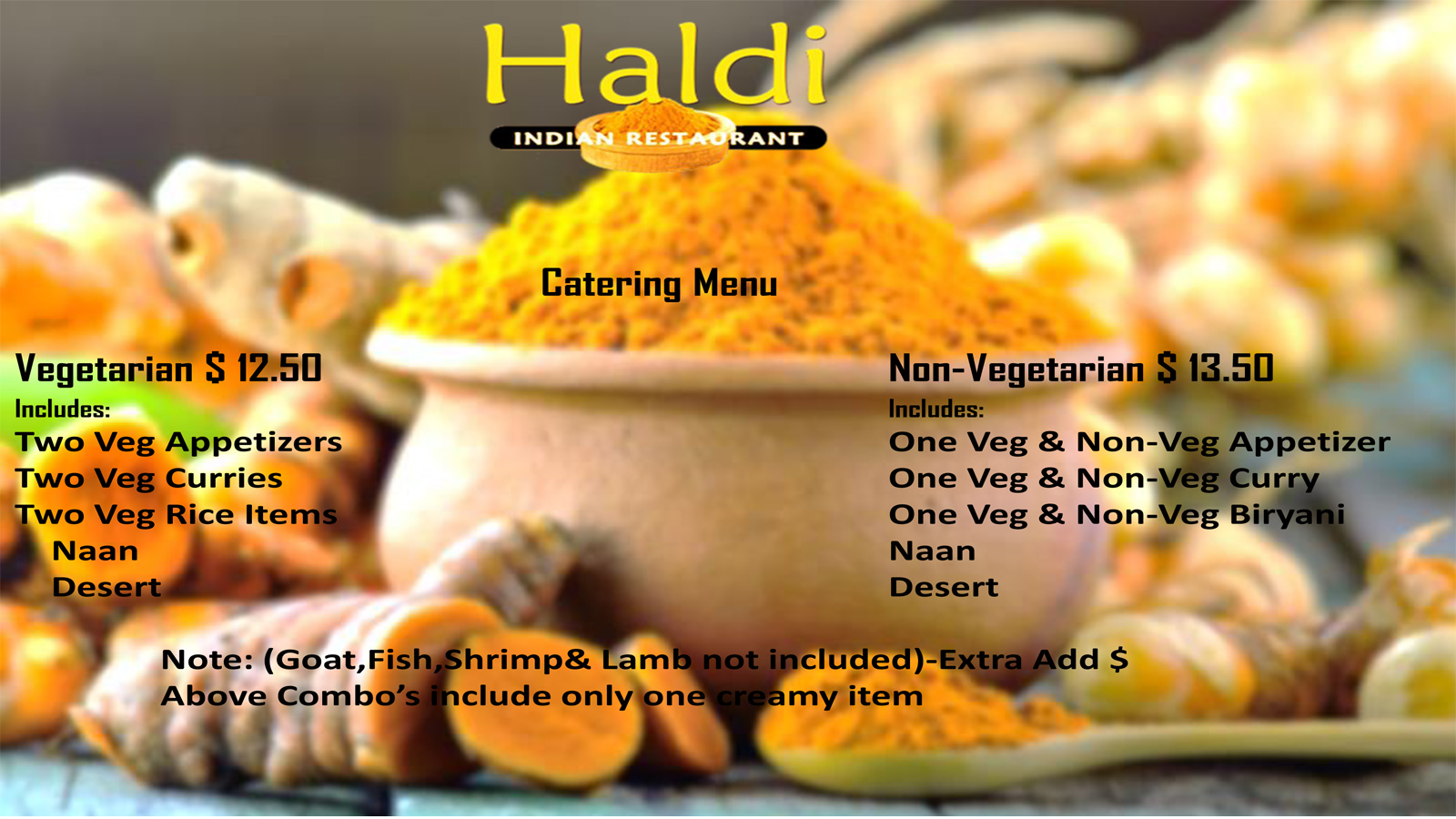 ---
January 2 2017
ANNOUNCEMENT
Haldi is excited to announce its partership with Eurest to serve your favorite food at selected peoria locations.
---
December 25 2016
MERRY CHRISTMAS!!
To allow our employees spend time with family, we are closed for dinner today. MERRY CHRISTMAS!!
---
September 15 2016
INTRODUCING DOSA AND PARATHA EVERY THURSDAY
Now Serving Dosa and Paratha every Thursday
---